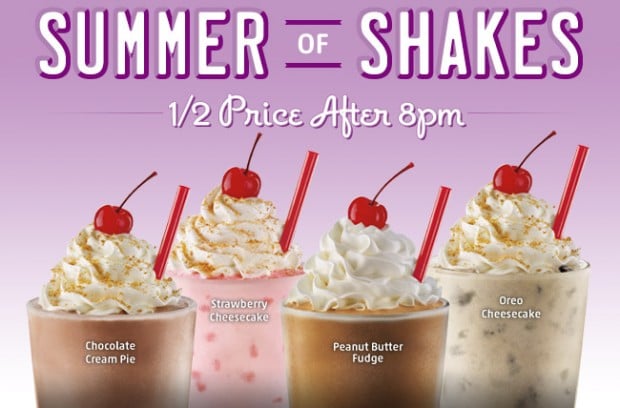 Celebrating the greatest shakes in the history of mankind. Can't get enough of shakes? Stop by SONIC for 25 different flavors during their Summer of Shakes where shakes are 1/2 price after 8PM!
Sonic Drive-In is the real deal when it comes to shakes; each one is hand-mixed with Sonic's Real Ice Cream and available in a variety of flavors beyond old favorites like chocolate, vanilla and strawberry.
New flavors include the Peanut Butter and Bacon Shake, the Cherry Cheesecake Shake, the Coconut Cream Pie Shake and other classic and creative options.